NCFM Online Question Bank
NSE being the pioneer of introducing financial markets reforms also led the way to the financial markets education and requisite certification. In order to ensure that intermediaries in the industry has a proper understanding of the business and the skills to help it remain competitive, it has become an accepted international practice for personnel working for market intermediaries to be adequately certified.
Such testing and certification has assumed significance in India as there is no formal education or training on financial markets, especially in the area of operations, while at the same time the market has undergone a complete transformation in the recent years.
NSE introduced in 1998 a facility for testing and certification by launching NSE's Certification in Financial Markets (NCFM). NCFM is an online testing and certification programme and the entire process of testing, assessing and scores reporting in the NCFM is fully automated. It tests the practical knowledge and skills required to operate in the financial markets. Tests are conducted in a secure and unbiased manner and certificates awarded based on merit of the candidate to qualify the on-line test.
Intelivisto, having felt the need and dearth of skilled personnel in the market, has developed comprehensive online question bank for different NCFM modules in online tests form. These online question banks are the part of advance learning management system provided by Intelivisto. This learning management system manages course content, questions and generates reports and also provides self assessment and analysis tools.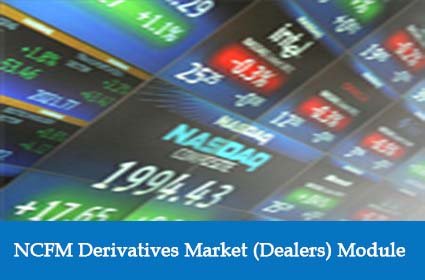 Grip the nuances of Futures & Options world
25 Tests, 1000+ Questions
15 Unit Test and 10 Full Length Test
Detail Reports Analysis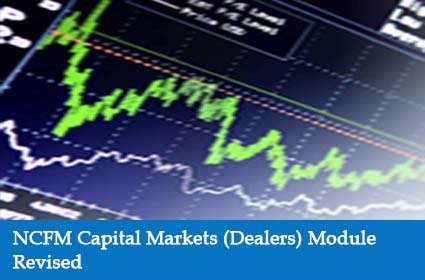 Spot market operations from dealer's perspective
20 Tests, 1300+ Questions
10 Unit Test and 10 Full Length Test
Detail Reports Analysis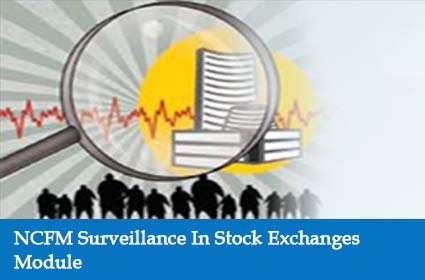 Have an eye on all activities in stock exchanges
19 Tests, 900+ Questions
14 Unit Test and 15 Full Length Test
Detail Reports Analysis